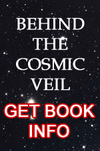 As it turns out, this supposition was correct. The only way the precise distance between the two locations could be calculated was by GPS satellite. Guess what? They forgot to calculate the deviation in the satellite's orbit during the transit of the particles. Once again, as has been the case time after time, Einstein has been vindicated. This is actually a quite blatant and embarrassingly elementary oversight to be committed by professionals who are supposed to be among the world's most qualified (yikes!).


Of course, as I mentioned, this follow-up report did not makes the headlines because there was nothing to sensationalize and no famous figure to discredit. You had to go and dig for it on the back pages. But what's really a shame is the ever-increasing evidence that we can no longer trust out of hand the integrity of scientific sources or the press as we did in times past.


If you recall, a recent report from CERN claimed they had clocked neutrinos traveling faster than light. Many in the science community maintained that this was some sort of a mistake, and I agreed. The only reason why all the news media carried the story was because it was sensational, disruptive, suggested things fantastic like time travel, and threw stones at a public icon like Einstein—all the things today's press delights in. At the time, I felt the anomaly was due to a miscalculation of the physical distance involved. Because the path of the neutrinos was straight and not over the curvature of the earth, part of this route was through solid rock, which made it impossible to absolutely test the precise distance as they could have done if they were able to compare it with a stream of photons shot between the same two points (which cannot move through solid rock).